Description
pick your favorite spirit animals
they're awesome introverts, too


When it comes to inner spirit animals, we know what introverts want and need.
It's true that some common spirit animals are super serious characters. But our introvert spirit animals have a lovely punny side to them that complements their deep insights about life and happiness.
Just like lots of real life introverts.
Also seriously fun? Our two sided art prints deliver the emotional uplift of traditional spirit animal oracle decks, with a fresh dash of innie verve and flare.
Which one of these kindred spirits is you? (And yes, you can totally answer, "All of them.")
our introvert spirit animal list starts with:
You can guess why this gorgeous spirit animal is our deck's #1: She's a sea-glass green eyed cat power animal. And her name, fittingly, is Introvert Kitty.
(According to the Urban Dictionary, a kitty is a wonderful friend and a source of positivity to all. Such innie powers!)
Introvert Kitty's advice: still, still until. Cause when you know the time is right, you'll do the things.
An inside note about her design: this powerfully quiet introvert feline spirit animal gazes at you from a butter yellow background to show her love of all things gentle, soft and loving. Here's the song she sings:
meet our introvert canine spirit animal
Our next inner spirit animal character is #2 in our deck and tied for #1 in everyone's heart. Our Introvert Dogg canine spirit animal wears her favorite comfy chair and home atop her head with her magic wand in the middle.
Introvert Dogg's advice celebrates the powers of meditation, or just stayin' home when you wanna.
Its human words are: Sit. Stay. Heal. Its doggy message is pure love.
Innie insider color design note: Introvert Dogg smiles at you from a light blue background to reflect her love of the sky outside her window as she snuggles warm and cozy inside. Here is her song:
did someone say, female tree spirit?
#3 in our introvert animal spirit deck is more flora than fauna, technically. But you know those Greek myths where the trees are nymphs in disguise?
Yep, our Introvert Tree spirit is so classically yet modernly alive like that.
She holds her leaves in her hands, signifying her power to grow and be grown. Her friend, the busy bee cheers her on! Her message: Be. Leaf. Bloom.
(Remember what we said about the innie spirits loving puns. Oh, yes they do.)
Introvert Tree spirit gracefully stands on a white cotton background because: pure of heart. Also, big fan of space to grow. She sings you this song:
Here's #4 in our spirit animal prints deck. (And yes, that's 4 as in 4 u. Because you are for all that's good and vibrant, introvert.)
Introvert Soul knows her treasure is herself. She's pictured in her favorite mental space, a treasure chest filled to the brim with gems, including her.
Her message is one that resonates with introverts in particular: Your treasure. Your self.
Our Introvert Soul inner animal spirit (emphasis on the "anima" in animal for all you Latin fans out there) lives on a plain cotton background to let her natural gem energy shine even brighter.
These small unframed prints are produced on 100% tree-free cotton paper stock (which our Introvert Tree spirit heartily applauds). She will sing this song to you:
hello, introvert inner spirit animal gallery wall
Find your spirit animals and they will light your way. Put all four on your wall and pick which one you'd like to super innie power you, today.
How does it work?
You know how a dear friend's support can help you through good days and tough ones, too? Our introvert power infused take on the classic spirit animal oracle deck will cheer you on today. And every day.
They may just be the only spirit animal deck you can sing along with. Which makes them extra special in the nicest possible way.
wanna wear your introvert spirit guides?
One thing we learned from our Introvert AF prints and tees is that sometimes you want to wear your introvert powers on your wall.
And sometimes, you want to super hero wear them on your Self.
So, we're partnering with a local small business here in Colorado to bring you super comfy tee shirts with each of our four introvert spirit animals on 'em.
Want to wear your delightful introvert female tree spirit, treasure or feline or canine animal spirit?
Pre-order our brand new line of Introvert Spirit Animal tees here.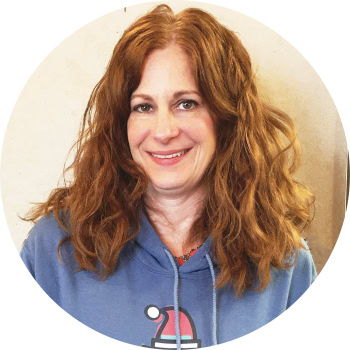 Stacie M.
Absolutely love this hoodie it is not only super comfy but the coolest sweatshirt I've ever had. Bonus it plays an original song by SHARON! How cool is this 😀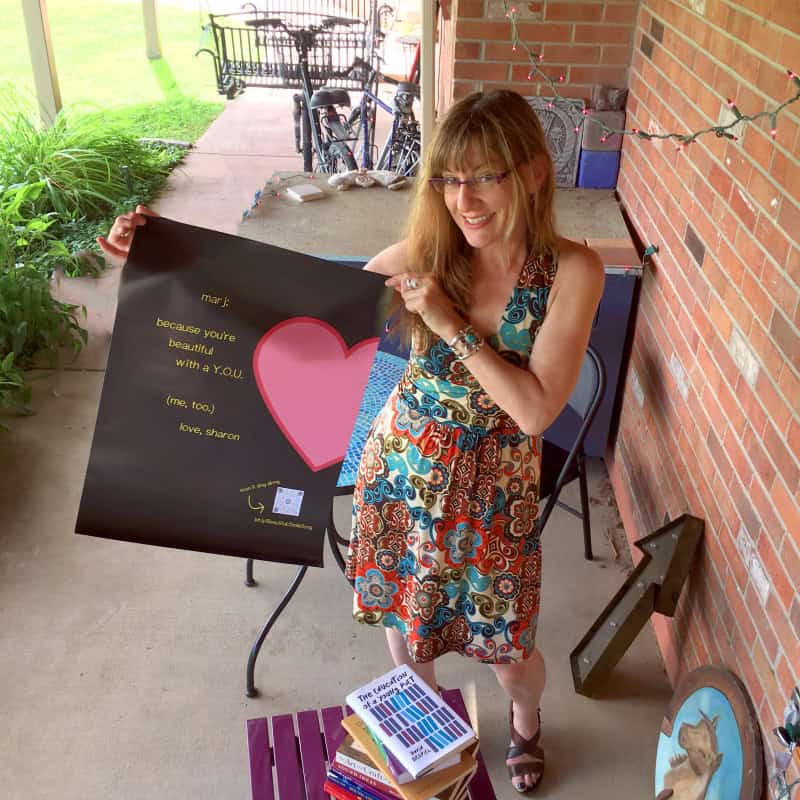 Marj H.
When someone who loves me gave me a Smile Songs poster, I felt like a kid again – purely joyful. This is for me? Wow!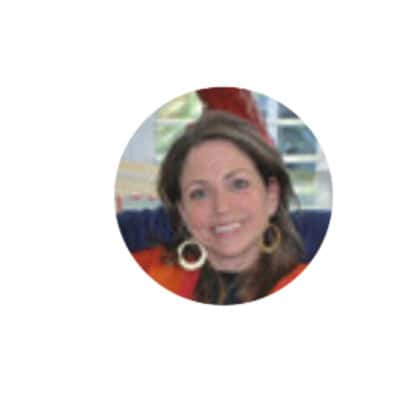 Susan B.
What a great idea! I got this to frame for my husband's office and it is so cool. Awesome seller! Great communication, product and transaction! Would definitely recommend trying this out. I will definitely be back for more!
What makes these inner animal spirit prints that sing so special?
Designs, messages and songs songs handcrafted for introverts by an actual introvert
Colors, typography and sounds boost the spirit
Artfully designed for home, office decor
Interactive wall art that sings delights the senses
Exclusively featured on Smile Songs. You can't find this anywhere else.
Fits Target, Ikea, ready-made frames and looks great in vintage frames, too
Four piece my spirit animal art print set makes great gallery wall
Tree-free cotton paper
share these inner animal spirit prints for introverts
By signing up I understand I'm opting in for Smile Songs promotions, sales, marketing and newsletters.