PRINTABLE ART
Our products are PRINTABLE ART ONLY unless expressly noted otherwise. You will receive a hi-resolution digital file of your purchase for you to print.
No physical products will be sent.
—-
ORDER TIMELINE
—-
Our company handcrafts all products within 7 days.
Often, orders process faster than that but we can't guarantee a faster processing time.
Made to Order vs. Pre-Made
Check a listing carefully to understand if a product is pre-made and ready to ship or if the product is ordered before it's handmade.
Both are handmade but the pre-made is shipment-ready, while the made-to-order products take 7 days to be created for you.
Look an image shaped like this ribbon that reads PRINTABLE ART INSTANT DOWNLOAD if a printable art product is ready for instant download: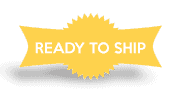 HANDMADE DISCLAIMER
The product(s) you receive might vary slightly from the product picture due to the nature of your product(s) being 100% handmade to order.
Care for your new product(s) by:
* DISPLAYING AWAY FROM DIRECT SUNLIGHT (may fade colors)
* AVOIDING RIPS OR TEARS TO ARTWORK (may damage QR code that allows art to sing)
Your product(s) can be damaged if:
* WET
* EXPOSED LONG TERM TO BRIGHT SUNLIGHT
* TORN
Custom Orders
We always love creating new products from scratch.
Please contact us for a quote.
Custom orders can have a lengthier processing time.
Ask us for details.
Returns
Our items are non-returnable.
Exchanges
We only replace items if they are defective or damaged. If you need to exchange it for the same item, send us an email at luv@smilesongs.com.
Personal Use
You may print copies of Smile Songs art for your personal use. Any and all forms of commercial resale or licensing of Smile Songs art and songs are strictly prohibited.