meet the designer/songwriter
behind our singing stationery line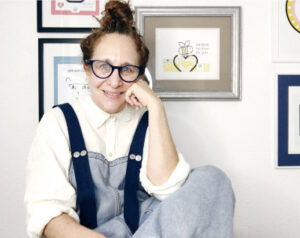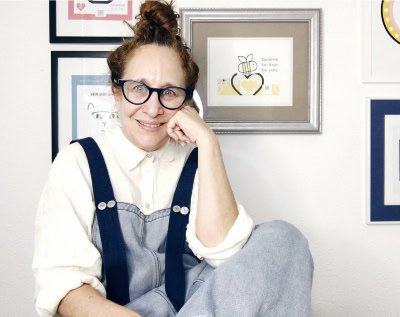 Every time someone smiles and says, "Wow! I gotta get this now!" I know my mission is succeeding: to help folks send love and fun to the special people in their life with delight-filled cards and gifts that sing.
– Sharon Glassman
  Smile Songs Designer/Songwriter, Founder
Smile Songs founder Sharon Glassman is an introverted, Brooklyn, NY fashion writer turned Colorado designer and songwriter of cards and gifts that sing.
Her lifetime of professional storytelling experience is reflected in the design of every product she creates, from adorable graphics to her own unique songs.
Smile Songs' sunny illustrations, inspiring words and endearing, original tunes are designed with love and care, to delight your senses. Celebrate your best self. And send a smile to the special people in your life.
Powered by the art of kindness, our singing stationery shares the gift of happiness in a delightful, memorable way.
The story behind Smile Songs