YOU ARE WHY WE DO WHAT WE DO
How you helped Smile Songs become a reality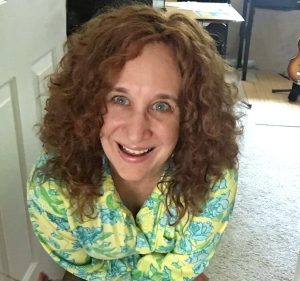 We are thrilled that everyone who uses our "art that sings for you" knows they are getting a unique Smile Songs artwork worthy of caring people who value gifts of love.
~ Sharon Glassman
   Smile Songs CEO
Before I created Smile Songs, I had started playing in a country-bluegrass cover band.
Then, one day I took a leap and started singing my original songs. Folks went from sitting back in their chairs to leaning in, listening and smiling these radiant smiles. That's when I vowed to write and perform songs that celebrated every day and each listener.
I was concerned that songs that conveyed pure emotions might be too uncool for modern tastes.
But then …

After audiences told me my songs helped them express their love, I realized I was on the right path after all.
I decided to set out to create the most emotionally engaging art that sings for the most caring people in the world.
It turns out …
The road was more difficult than I imagined.
Doors closed …

when the studio where I planned to record my songs went out of business.
my illustrators were hired away by big companies.
Because of this …
I taught myself how to record my songs, design their art and make the art sing.
Illness took my voice
just as I found its true purpose.
But I knew I had to keep creating the songs people loved and the unique art that played them.
Through it all, we released our first Smile Songs art that sings for you.
The best part?
The response has been pure love from everyone who experiences our unique art that sings. They stir the emotions in a feel-good way.
By signing up I understand I'm opting in for Smile Songs promotions, sales, marketing and newsletters.