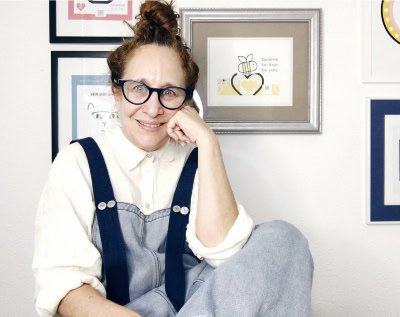 Hi! I'm Sharon, a positively introverted designer/songwriter. My mission: create encouraging musical greeting cards and gifts for kiddos. And growns. So you can send powerful good wishes folks love to hear. But may not have the words to say.
I handcraft a song for each of my designs. To boost their feel-good powers. Help you send kindness. Love. And share a smile, in a super fun way. 
Watch the video to see how I bring my cards to life!