Description
tell them thanks and see them smile
unique thank you cards say and sing your thanks
Give these sustainable thank you cards that sing to your coworkers, family and friends
Beautiful bunch of flowers keeps on giving
Smile Songs happy bee pulls banner that says Thanks for Being You
Frameable art on tree free cotton card
QR code and web link play joyful song of thanks for being you
Portion of each product sale donated to charities dedicated to fighting hunger
thank them for being wonderful
Why just give traditional flowers when you give a gift that will bloom in their heart for years to come?
Here's the song this delightful thank you card sings. It's called (as you may guessed by now!) "Thanks for Being You."
Here are some of its lyrics:
Thank you/thank you/for everything you say and do/Thank you/thank you/most of all/for being you/There is no one else quite like you/no one I like how I like you/I would ride a bike beside you singing dobeedoobeedo/thanks from me to you…
creative thank you gifts make you both feel good
Did you know that there are actual happiness researchers? And these positive psychologists have found that saying thank you makes both parties feel awesome?
It has to do with endorphins, the scientists say. And, personally? I think a little good karma's in there, too.
So: giving goodness. Feeling goodness.
All of which makes these little cards unique thank you gifts for business. Also? Memorable, heartfelt thank you gifts for co-workers and friends.
More ways to say thanks they'll love
Looking for more creative thank you gifts that will express your gratitude and give back to food-security orgs, too?
Check out our Thanks Bunches unframed 8×10 prints on tree free cotton paper and super duper, greeting-card size thank you  stickers that sing.
So positively cute! You may need to get yourself one for being such a delightful gift-giver.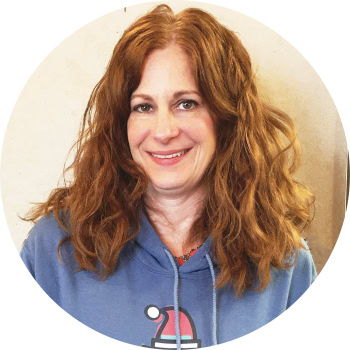 Stacie M.
Absolutely love this hoodie it is not only super comfy but the coolest sweatshirt I've ever had. Bonus it plays an original song by SHARON! How cool is this 😀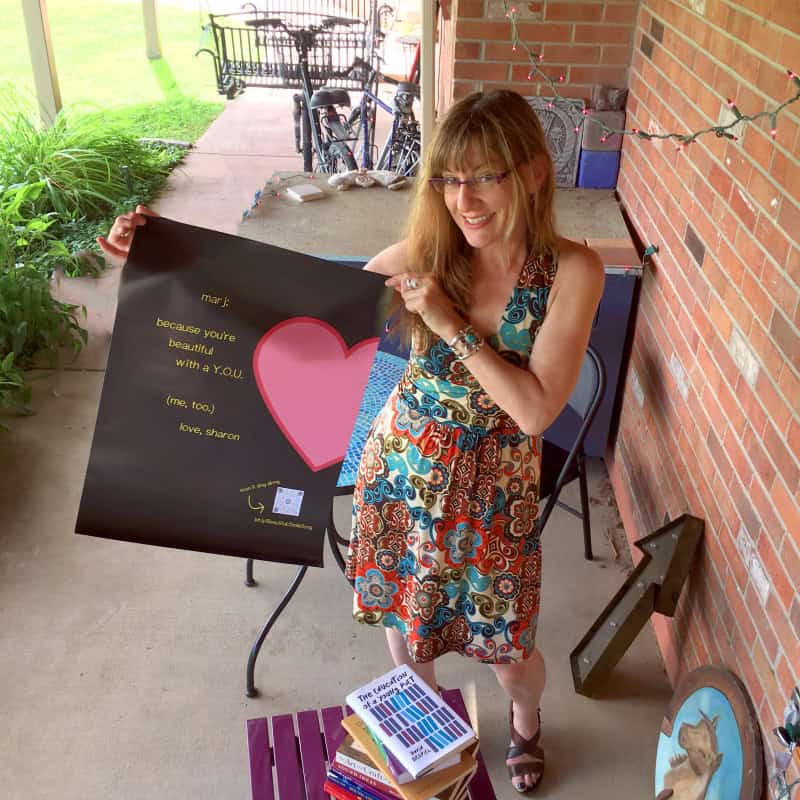 Marj H.
When someone who loves me gave me a Smile Songs poster, I felt like a kid again – purely joyful. This is for me? Wow!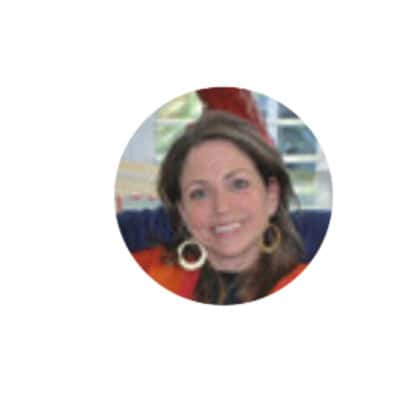 Susan B.
What a great idea! I got this to frame for my husband's office and it is so cool. Awesome seller! Great communication, product and transaction! Would definitely recommend trying this out. I will definitely be back for more!
What makes these unique thank you cards so special?
Frameable greeting card designed by award-winning artist and songwriter
Delightful black, white and yellow bee design; 100% recycled stock
Artfully designed to boost the spirit
Interactive thank you cards play happy song of thanks
Exclusively featured on Smile Songs. You can't find this anywhere else
Portion of proceeds donated to hunger relief and food security charities
share these unique thank you gifts for friends and co-workers
By signing up I understand I'm opting in for Smile Songs promotions, sales, marketing and newsletters.